Wokabulary 5.0 released: new statistics and design overhaul
By Anna — June 18, 2018
Getting a bit nostalgic
When we first released Wokabulary in 2011 it wasn't named Wokabulary yet, but Papapapapaya and the icon was a melon, because we found that funny. To be a bit nostalgic, this is how Version 1.0 looked like, with self-designed icons and graphics: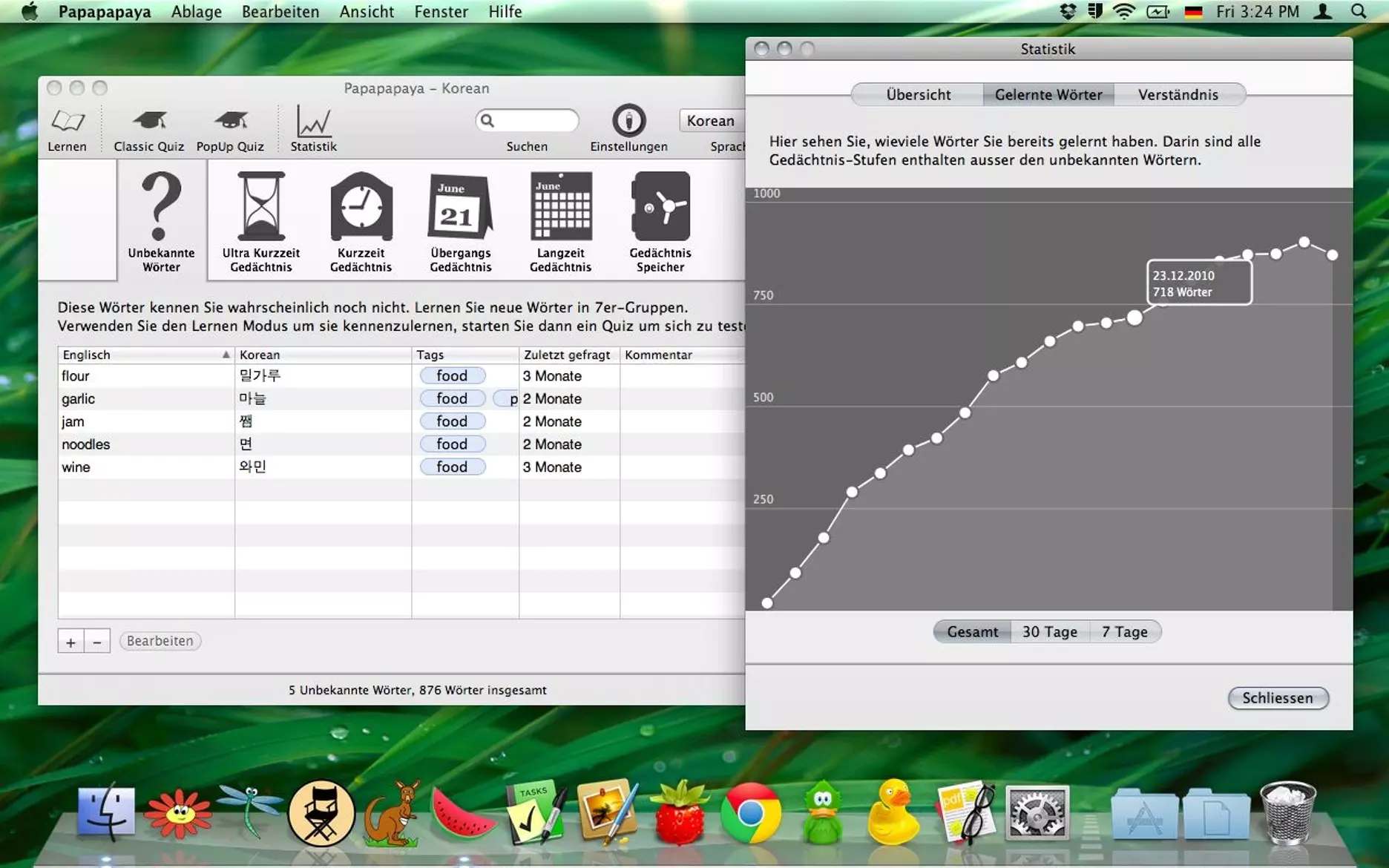 Maybe it was at least a little bit funny, but the naming wasn't really helpful, so we changed the name and added more and more features to make Wokabulary a powerful tool for language learning.
Four major releases later, Wokabulary 5.0 comes with a new design and with a complete redesign of the statistics.
Also, the update includes some minor bugfixes concerning the switching between languages and the inclusion of learnt words in the quiz.
New Features
Complete redesign of statistics
Design overhaul of most other views
Changed quiz intervals to longer intervals
Quiz automatically reads out foreign words