Learning Finnish - free language learning resources for self-study
By Anna —
Building up and expanding your vocabulary with free Finnish learning material
When learning a language and practising your words with Wokabulary, freely available language learning resources are a great way to expand your vocabulary.
Especially, when you are learning self-paced, you are probably relying on content you find on the internet. But also, if you are attending a language course at school, university, or at an institute or education center, additional resources are a great way to improve and deepen your knowledge on certain topics.
In this article, we give you an overview on (mostly free) language learning resources for Finnish.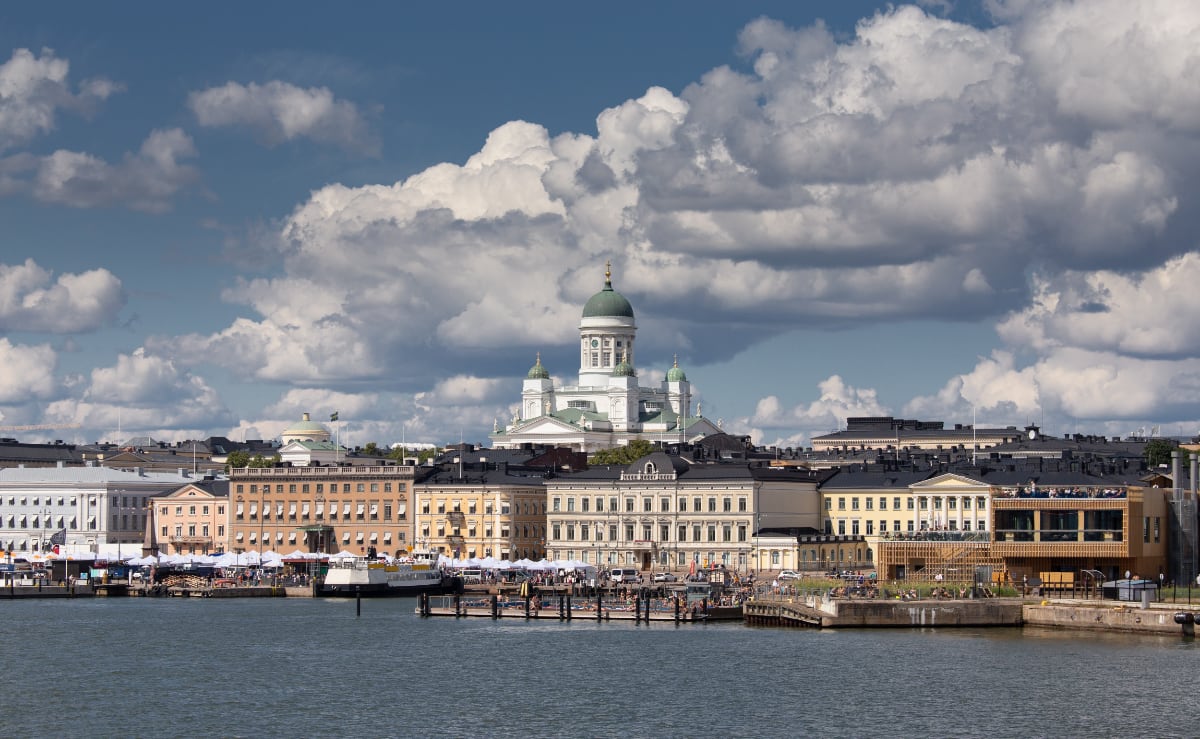 Why learning Finnish?
Finnish is an awesome language. And while it is considered hard due to its grammar and word formation, it is also an exciting language to learn. Being part of the finno-ugric language family, it doesn't have many words in common with other languages. So, other (European) languages are not a help regarding the comprehension of words.
But, Finnish also has some conveniences. First, it is pronounced just as it is written. Second, the vowels and consonants are quite balanced and Finnish words follow the principle of vowel harmony, which means that vowels within one word are aligned with each other. This makes it is quite easy to pronounce Finnish words and there are no struggles with pronouncing several following consonants, as you might find them in some slavic words :)
And, finally – at least I think – Finnish sounds beautiful and very melodious. Also, Finns are very friendly and supportive when you try to speak Finnish with them.
Language learning resources: vocabulary and grammar
One great starting point for broadening your vocabulary – not only for Finnish – is Quizlet. Quizlet has many word lists for Finnish with varying sizes and on different topics. You can easily import the words to Wokabulary and start learning or just add selected words manually.
However, be careful, as there might be mistakes. The Quizlet vocabularies are mostly provided by other language learners and there is no quality control.
Update
In summer 2023, we at Wokabulary started to build up cross-language basic vocabularies. So take a look at our free word lists for Finnish, but also English, French, German, Korean, Spanish, and Slovak (from each language to each language!)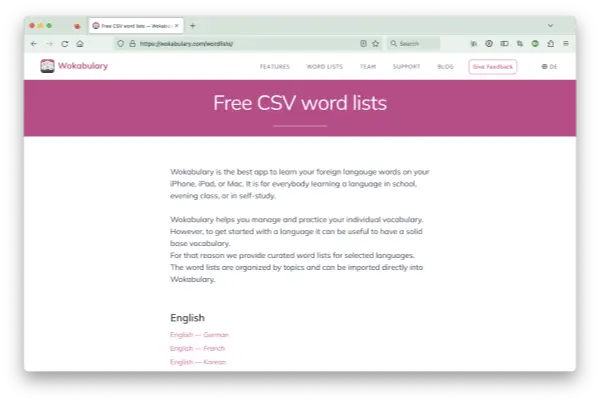 The website Uusikielemme provides Finnish vocabulary on a variety of topics , such as daily life, business, the expression of feelings and opinions, cooking, hobbies, arts, and more. You can also find Finnish lessons and lessons plans for levels up to B1!
Having a basic understanding of the fundamentals of a languages grammar is helpful from the beginning. So, have a look at:
WordDive Grammar for a brief overview.
A taste of finnish, an online course designed for students planning to come to study at the University of Helsinki, for an overview of verbs, nouns and sentences.
Uusi kielemme for more detailed information.
Listen, watch and read Finnish
From the very beginning of learning a new language, listening to native speakers is essential to get your pronunciation right. You can get a short overview and impression of Finnish pronunciation and basic sentences with 'Learn Finnish in 4 Hours - ALL the Finnish Basics You Need' (of course, you will not learn all basics in just 4 hours 🥹🙃).
Finland's national public broadcasting company Yleisradio (Yle) provides a lot of audio, video and reading content for Finnish learners of different levels.
Yle kielikoulu is a comprehensive platform where you can learn Finnish watching Yle programs of different language levels and different content. You can create a free account and learning profile or just start watching videos. Besides the videos, you can see the Finnish transcription and a translation, when tapping on selected words. You can even choose from a variety of languages, to which words are translated and for site navigation! Also, there is an App for iPhone and Android.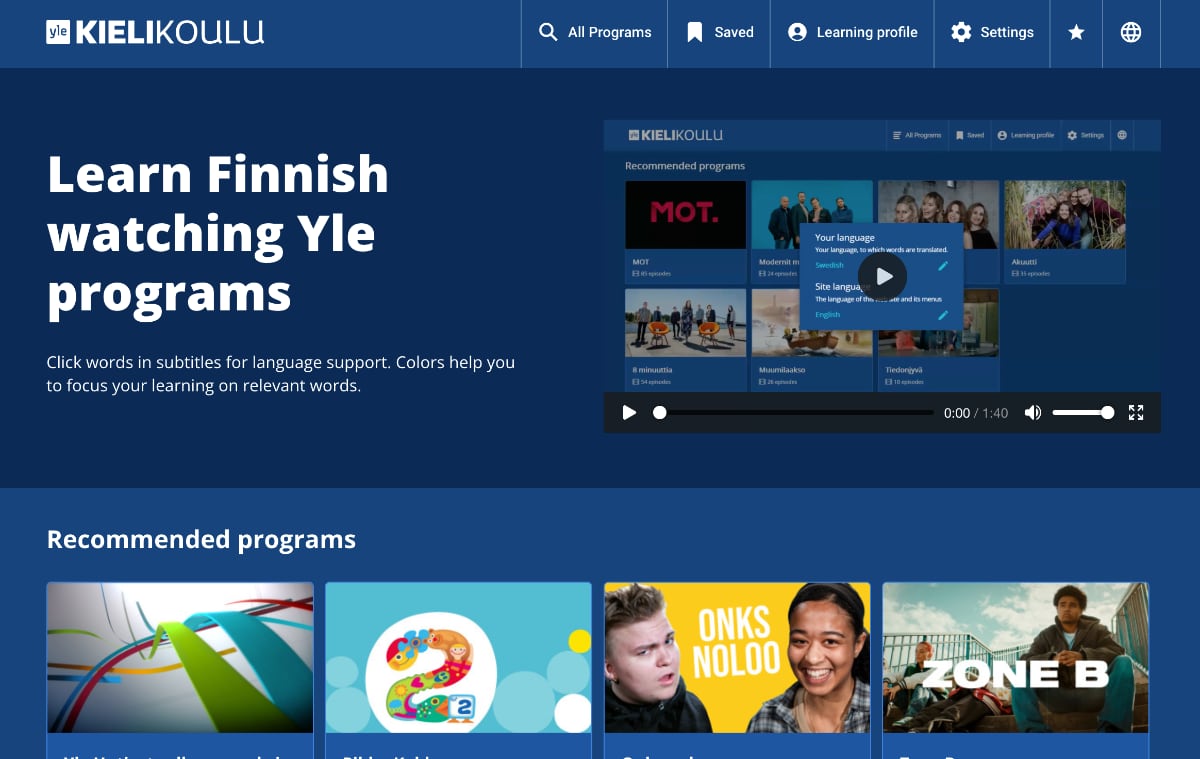 Being a beginner, listening and reading in the language you want to learn takes some time. Especially for reading, even if there are beginners texts in text books or specific easy to read books, these mostly fail to excite. Listening, however, gives you a feeling for the language, even if you do not understand it (yet). So, listen to Finnish music - for example to Finnish Tango (check out the Wikipedia article, if you want to learn more about suomalainen tango, for example with this Spotify Playlist or to the famous Song Satumaa by Reijo Taipale.
Another public broadcast offer is Selkosanomat where you can read news in easy Finnish.
Whatever you are reading or listening to, do not forget to add new and interesting words to Wokabulary!
Learn Finnish using the most popular language course apps
When looking at the most popular language course apps, there is no Finnish course in Babbel, Busuu or Rosetta Stone.
However, Duolingo has a Finnish-English language course. In two units you are able to get some helpful basics and learn colloquial phrases as well as vocabulary on food, visiting a restaurant and touristic activities. This at least equips you with some good basics from which you can continue to learn.
Learn Finnish from home in an intensive web course
Now this is really awesome: The Aalto University offers Finnish language courses for beginners, as well as for more advanced learners as intensive and standard courses. The courses start in spring and summer and the course length is two months for the intensive course with two classes each week (2 hours each class) and an estimated independent work time of 57 hours in total. The fee for the course is 45€.
This is a great opportunity to boost your language learning knowledge and practise especially speaking and benefit from the motivation learning within a group and within schedules.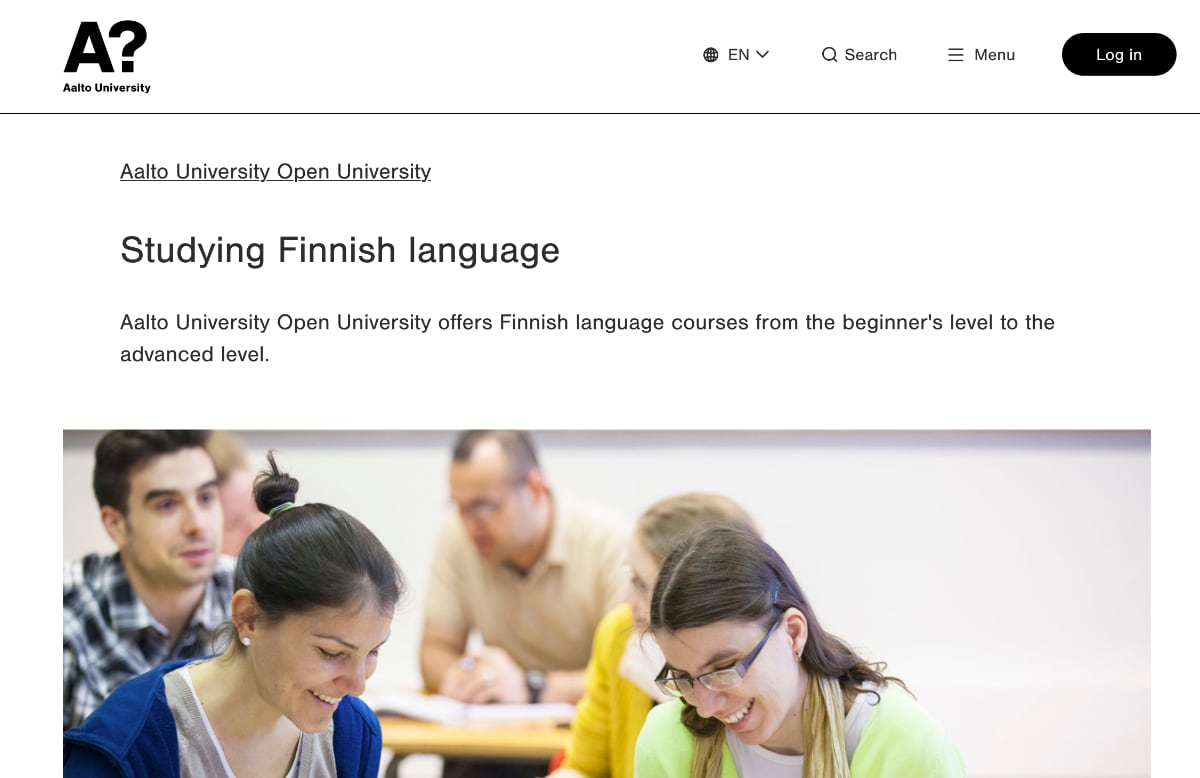 The website Finnish Courses offers an overview of further on-site (in several cities in Finland) as well as online Finnish language courses for beginners, intermediate and advanced learners
Start learning Finnish and add new words to Wokabulary
Whether you are learning with the help of a language course or on your own, watching movies or listening to Finnish movies or films. Don't forget to add the words you don't know and want to remember to Wokabulary.
This way, you will build up a solid vocabulary of the language you are learning that suits your needs and interests!