Free cross-language CSV word lists for English, French, German, Spanish, Finnish, Slovak, and Korean out now
By Anna —
Free cross-language CSV word lists for English, French, German, Spanish, Finnish, Slovak, and Korean
All beginnings are difficult. And this also is true for learning languages. Especially when getting started with a language, where there aren't many resources, it is challenging to find one's way.
Sure, there are many resources when you want to learn German or French. But what about languages with fewer speakers, such as Slovak or Finnish? Or if your base language is not English?
We know, many of you are learning small or even endangered languages – such as Aramaic, Cham, Kurmanji, and Maori. This motivated us to create cross-language basic word lists.
The word lists cover the most basic and useful words and essential phrases. Words that help you find your way, understand the menu in the restaurant, to run errands and to describe your surroundings.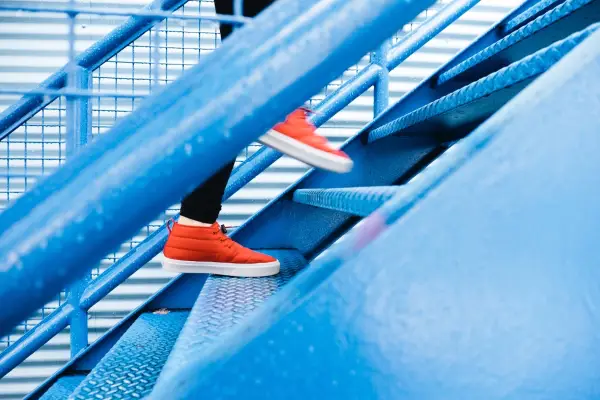 Get our free word lists and start learning
And today, we are happy to announce, that we published the first free word lists – Initially, for English, French, German, Spanish, Finnish, Slovak, and Korean! 🥳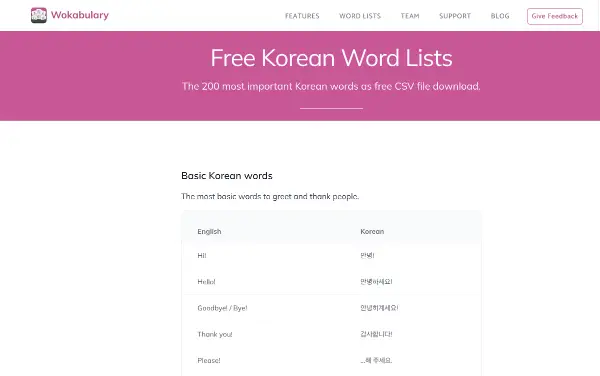 You can get vocabularies as a combination of all the mentioned languages. So, for example English-Slovak, Slovak-Korean, Spanish-Finnish etc. You can download free CSV word lists in combinations of all these languages.
Import CSV lists in Wokabulary
To add the word lists to Wokabulary, you first need to create a vocabulary in the language settings or open an existing vocabulary you want the words to be added to in Settings > Languages.
Then, just click the import button in the vocabulary view, select the CSV file, and confirm the import preview. Now you can directly start learning your new words in the quiz!
For a more detailed explanation see our support page.