Wokabulary is a great alternative to Anki — especially when you are learning a foreign language on your Mac, iPhone, or iPad.
Native app with modern interface
Unlike Anki, Wokabulary is a native Mac and iOS app. It is completely written using Apple's interface framework "SwiftUI" and takes full advantage of the design possibilities of the Apple platforms, including modern iconography and animations. Wokabulary looks and behaves just how you expect from a modern app, and it integrates perfectly with macOS, iOS, and iPadOS.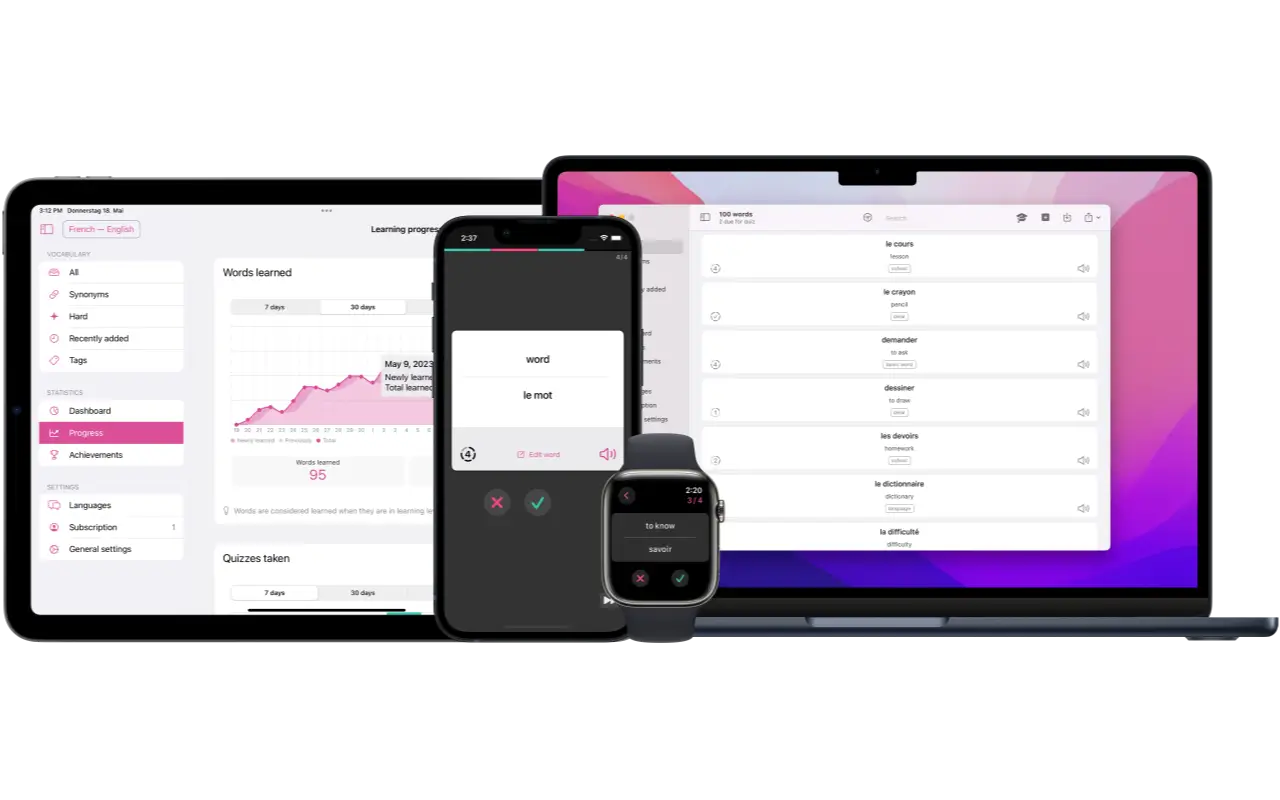 Focus on vocabulary learning
Anki is a general purpose flash card app and can be used to practice anything from French, over Biology, to Math formulas.
Wokabulary, on the other hand, focuses only on one thing: Helping you study foreign language words. This specific focus allows Wokabulary's interface to be more streamlined and easier to use. But it also enables features specifically targeted to foreign language learning.
For example, Wokabulary automatically switches your keyboard layout when you are learning words with a different script. And Wokabulary can use Apple's built-in speech synthesis system to read out words, helping you with pronunciation.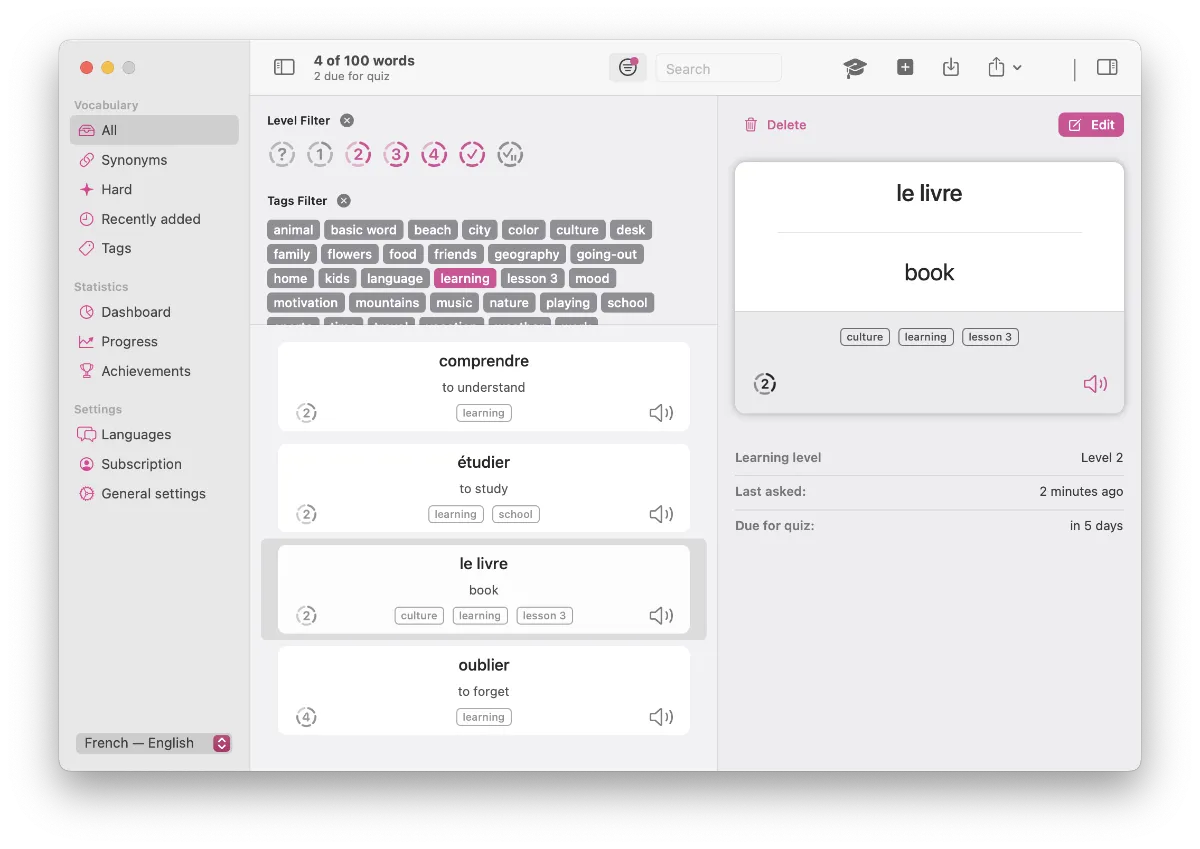 Seamless iCloud syncing
With Wokabulary, you can import words on your iMac at home, do a quiz on your iPhone on the bus, add individual words in class on your iPad, and even do a mini quiz on your Watch during a meeting.
All your words and progress are smoothly and securely synced using your iCloud account. Because Wokabulary was specifically developed for the Apple platform, it integrates perfectly with your devices — and your daily life.
Excellent user support
Anki is an open source app (yet not free of charge) and support is only provided via FAQs and user forums.
At Wokabulary we are a small team of indie developers, but we are proud to provide outstanding customer support. No matter if you are having technical issues or just want to provide feedback. Just email us any time — we answer swiftly and individually.
Try it for free — No strings attached
We want our users to be able to test Wokabulary extensively before they commit to a purchase. That is why you can use Wokabulary for free with up to 60 words. No signup required, no time limit.
We are sure Wokabulary will convince you — and if not, please let us know what you are missing.